Find out and then see what shades you should try for perfectly-you hands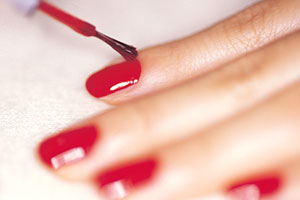 Are you a vibrant, sexy red? Or a demure and romantic pink? Or maybe a bold and daring black? Take this quiz to see what nail polish shades will match your personality -- maybe you'll find a new color that'll be your signature shade!
Take the quiz
Mother Blogger's and The Working Girl's Results: As happens more times than not, the girls' personalities and results were polar opposites. I bet you can guess which one of the ladies "dares to be bold."
Check back tomorrow for another fabulous Manic Monday giveaway!