Although it has warmed up to zero this morning, we've had a few readers write that their brains are frozen when it comes to finding the perfect hair and makeup look for 2010. Take this quiz and see which celebrity muse is right for you.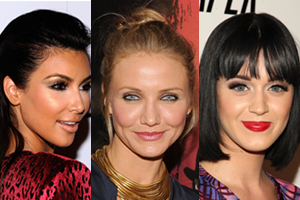 Don't get stuck in a style rut, switch things up! It's so easy to do with this quiz. Answer a few questions and you'll get tons of ideas of ways to update your hair and makeup -- personalized just for you! Check it out and start wowing people with your new look.
Take the quiz
Mother Blogger's and The Working Girl's Results: Classic and timeless beauties like Jennifer Aniston and Taylor Swift, as well as their backyard animal muse, Mr. Squirrel. Remember, you are never too old to get outside and play in the snow! That's real beauty!