What's Your Ideal Glam Lip Color?
Take this quiz to find out which lipstick shade reflects your personal taste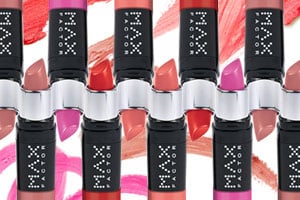 Soft on the inside yet bold on the outside, highly pigmented lip colors can speak volumes about your personality -- before you've uttered a word. Find out which shade of the beauty editor- and consumer-favorite MAX Factor Vivid Impact Lipcolor you should be wearing.
(Mother Blogger just took the quiz and the answer was correct (Plus, you gotta love the name of the lippie!):
Your ideal Vivid Impact Lip Color: Ms. Terious
Some might describe you as demure, but if they really knew you, they'd see the fire within. A die-hard romantic, you prefer to express your emotions through your eyes, and on most occasions, a sultry smokey eye. Keep this mauve-y nude shade, one of 20 highly pigmented colors, on hand for muted (yet soft and kissable) lips.
Let us know if you agree with your answer. Smooches!
Take the quiz