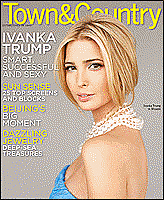 If we had to pick a young celebrity that was the epitome of Brains on Beauty, it would be 26-year-old Ivanka Trump. Gracing the cover of Town and Country this month, Ivanka shares her role in the family real-estate business and in her eponymous jewelry business.

For a young woman who is as comfortable on the catwalk as she is in the boardroom, her friends praise her most for her modesty and consideration for those around her, "from family to colleagues to household staff -- not that her own household has any staff."

Do you know what Ivanka's beauty essentials are? Purpose Gentle Cleansing Wash ($4.75) and lip moisturizer.

Smart girl. Ivanka obviously spends her money wisely.

For other tidbits of Trump Taste...

Dominant closet labels: Dolce and Gabbana, Armani, Prive, Christian Louboutin, Moschino, J. Mendel, and Narciso Rodriguez.

Current bag: Armani purple crocodile day bag.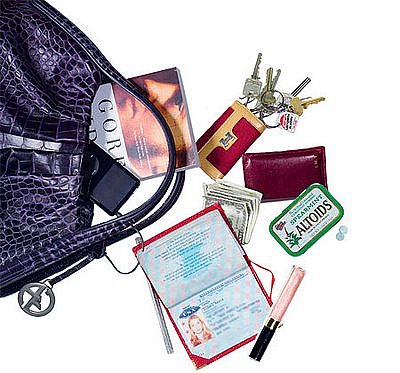 Contents of bag: BlackBerry, Tic Tacs, keys, wallet, passport, and hair ties.

Favorite Fashion Hand-Me-Down From Her Mom: Asprey green crocodile handbag.

Best Fashion Investements: A black suit and cashmere sweaters by Dolce and Gabanna.

Bought but Never Worn: Half-leg gladiator sandals.

She'd Never Be Caught Dead In: A crop top.

Fashion Icons: Sophia Loren and Grace Kelly.

Favorite Bath Line: Fresh's Violette line - Violette eau de parfum and Violette candle)

Biggest Splurge: Art.

Book Currently on Her Nightstand: 740 Park by Michael Gross (story of the world's richest apartment building).

CD Currently in Her Stereo: The Best of Bill Withers.

Sheets on Her Bed: Frette.

Favorite Room Scent: Prada Infusion d'Iris.

Favorite Flower Arrangement: Classic white roses.

Do any of your favorites match Ivanka's?

Image and Source: Town and Country, InStyle