Relaxing DIY Spa Day Idea
If your pennies and your peds are pinched after your holiday expenditures, take a minute to unwind and give your feet a treat at home! Mother Blogger and The Working Girl gave it a test-drive and their feet are feeling fabulous -- as well as their wallets!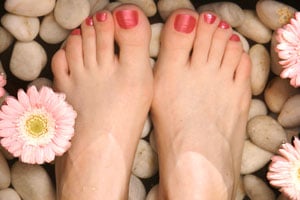 Whether you have five minutes or five hours to relax, you'll love this step-by-step at-home pedicure. It's an easy way to put your feet up (literally) and have a few calm moments to pamper yourself and reflect on all the fun you (hopefully) had this holiday season.
See step-by-step