These hits, from channels like QVC and HSN, have us dialing at all hours of the night
We've all done it: you can't sleep, turn on the TV, watch a spokesperson rave about some new makeup, and the next thing you know you're pulling out your credit card. Problem is, not all of those late-night impulse buys are that great. However, after checking out this list of the top "as seen on TV" makeup, you'll know what's worth the splurge.
See makeup
No. 12: Dior Mascara Diorshow, $24
TotalBeauty.com average reader rating: 8.4*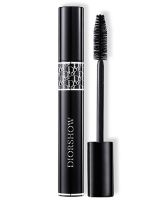 "It gives me the most dramatic and thick lashes, and makes them look so long..."
No. 11: Pur Minerals 4-in-1 Pressed Mineral Makeup/Foundation, $24.50
TotalBeauty.com average reader rating: 9*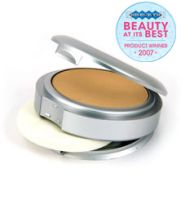 "It is a snap to apply, lasts a long time, doesn't look cakey or dry and really appears natural..."
No. 10: Laura Geller Balance & Brighten Compact, $29.50
TotalBeauty.com average reader rating: 9.2*

"This is my go-to foundation whenever I am in a hurry and... don't have time for a full face of makeup..."
Speaking of QVC, legendary makeup artist, author and entrepreneur Bobbi Brown is scheduled to make three one-hour QVC appearances Saturday, May 30 at midnight, 11 AM and 5 PM (ET) to share her unique beauty philosophy, revolutionary cosmetics and expert advice. Her signature line of wearable, natural looking makeup - Bobbi Brown Cosmetics will be showcased throughout the day offering QVC shoppers a selection of new and best selling items.
Want to see what's no. 1? Click here!