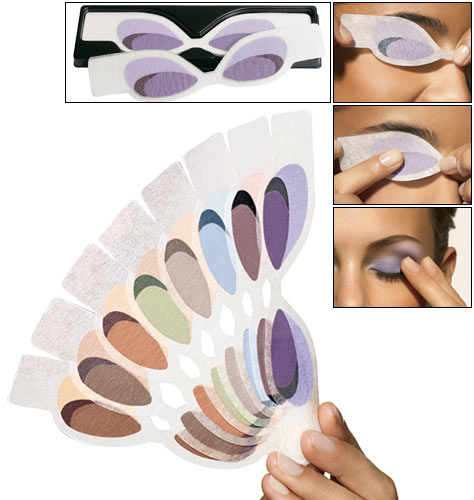 Avon calling.
A makeup artiste I'm not, so I was more than thrilled to experiment with Avon In A Wink Instant Eyeshadow Sheets in Neutral Eyes ($10).
How to use:
Peel & Position - Separate eyeshadow sheet from protective plastic cover and place over closed eye.
Press - Gently press and rub entire sheet to transfer eyeshadow
Blend - Blend with fingertips
The key words in the application instructions are "gently press." Having applied too much pressure the first two go-arounds left my lids looking like a child's finger painting.
The third attempt was seamless. My eyelids looked like a professional had applied eyeshadow on the base and crease of my eyelids and topped off the lid with highlighter to the arch.
Comments: Avon has hit a home run with their ingenious brainchild, In A Wink Instant Eyeshadow Sheets. Conceptually, it's brains on beauty. The only wrinkle in the product that I could find was the learning curve.