As you probably know, every day this month, participating beauty bloggers have been hosting free giveaways in honor of Breast Cancer Awareness Month. Beauty Blog Clumps of Mascara is hosting today's beauty bag giveaway. Enter now to win $251 worth of NYC goodies.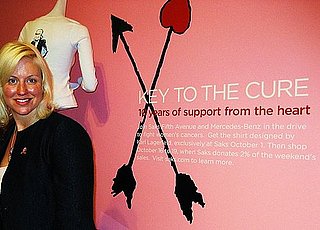 We girls know that the color PINK is de rigueur as a symbol of our fight against one of our biggest killers...breast cancer. For PINK inspiration to donate time or money, please read and vote for breast cancer survivor and Total Beauty editor Kristen Nelson Thibeault at Brickfish.
Breast Cancer Prevention Tip No. 15:
Choose Low GI for low insulin levels
The hormone insulin may influence the growth of breast cancers. High insulin levels are linked with increased risk of post menopausal breast cancer. Keep insulin levels low by eating a low GI diet, supplying carbohydrates from fruits and vegetables, brown rice, beans and lentils, instead of high GI carbs like refined grains and sugar.